Our Study Program
Would you like to study in Darmstadt?
Darmstadt is an "outstanding place of learning for sustainable development" according to UNESCO commission. The UNESCO World Heritage Committee in July 2021 inscribed the Mathildenhöhe Darmstadt on the World Heritage List. Mathildenhöhe, which was founded in 1899 as an artists' colony, provided numerous impulses for architecture, art and design that were to shape modernity. It is the 48th UNESCO World Heritage Site in Germany to date. So we can not blame you for wanting to study here.
Why Darmstadt?
With a population of approximately 150,000, Darmstadt is a friendly, medium-sized city very centrally located in Germany. If you crave a bigger city on the weekends – Frankfurt is only 20 minutes away by train! So are other large cities such as Wiesbaden, Mainz and Heidelberg.
Darmstadt itself has everything you may need in your day-to-day life: a nice city center, a shopping mall, parks, restaurants, cultural and social events, e.g. the Heinerfest, the largest inner-city festival in germany beginning of July every year. the Schlossgrabenfest, and other festivals with live music. You can find out more about Darmstadt on our official student international webpage.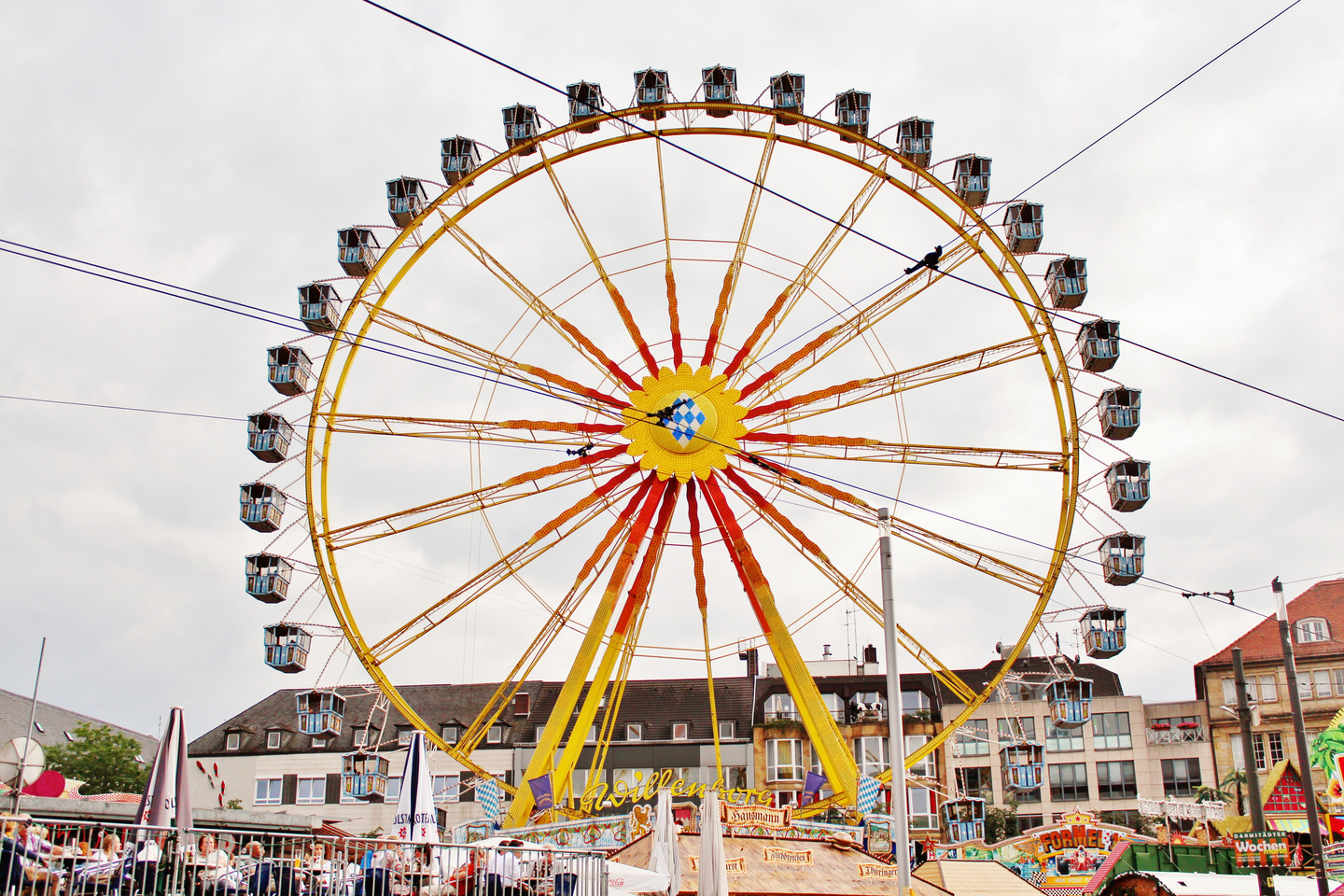 Why Darmstadt Business School?
Well-founded and practice-oriented degree programs
With our nine well-founded and practice-oriented degree programes, we are currently preparing more than 2,300 students for their professional future and offer international students a broad variety of different business programs and modules.
International students can choose from a variety of German and English-speaking modules across the different programs– on Bachelor or Master level - based on their interest and previous knowledge.
Our teaching philosophy is based on individual and personal exchange with student, practical-oriented classes with strong focus on hands-on experience, projects and close cooperation with companies. Our more than thirty professors have not only scientific expertise but also many years of professional experience in a wide range of disciplines. Together with our partners in practice, they create a diverse and application-oriented range of courses.

Two Campuses
The Darmstadt Business School has two main campuses in Darmstadt and Dieburg. Both are located right in the centre of Germany and in the economic heart of the Rhine-Main region. The campuses can be easily reached from the Frankfurt international airport with public transportation and offer a great starting location for weekend travels within Germany.
Our virtual 360° tour provides you with a first overview of campuses.